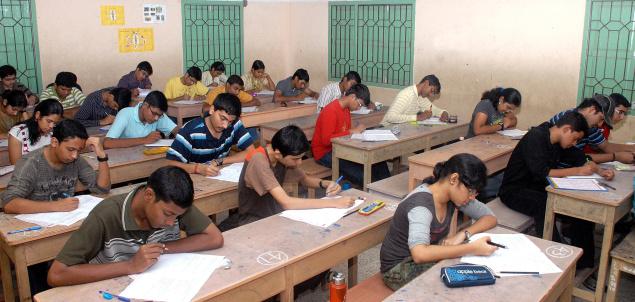 The continuing chaos in the Mumbai University Examination Department has yet again left students scratching their heads. This time round, when students of TYBcom received their hall tickets, they were in for a rude shock, followed by panic, because in the timetable issued last month, the exam for Financial Accounting and Auditing was scheduled for November 22, but the hall ticket for the paper shows it to be scheduled for October 21 — a whole month in advance.




Premature release
And apparently, that is not the only trouble in the ongoing saga. Even the online release of the approximately 80,000 tickets for printing was scheduled for Friday, but came out a day in advance by mistake. "It really confused us a lot. We started calling friends and our college in panic, but even the authorities were confused and had no clear response," said one student from Mithibai College.
Varsity speaks
When contacted Registrar of the Mumbai University, Dr MU Khan, he said, "The hall tickets' release on the website was scheduled for Friday. There was a miscommunication, which led to this mistake," adding, "Students should always stick to the timetable given and not the schedule given on the hall ticket."
Also Read: "WhatsApp's Video call Feature is now available for Windows Phone beta users"
"Mumbai university gives time to FY students to work on there projects"
"University-level exams to hit junior college may cancellation in lectures"
"In Mumbai's colleges, extra marks mean classes are always full"
"Demand for MCA course decreases"
"Engineering students want to keep Maths as an optional subject"
Many a confused students also approached the Sena's youth wing, Yuva Sena. "This just shows how the varsity's examination department is inefficient. It was only after we communicated it to them that they realised the mistake, and are now correcting it," said Sainath Durge, from Yuva Sena.